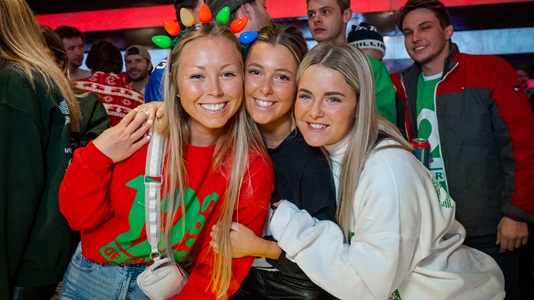 12 Bars of
Charity
Bar crawlin' to support local charities!
The 12 bars of Charity is an event that takes place in December all across the country!
The 12 bars of Charity works like this: Participants will go to 12barsofcharity.com and select the city they live in and pick the charity they want to support. Each registrant will receive a color sweatshirt designated to the charity they choose and $15 of that donation will go to the charity of their choice. The sweatshirt includes admission to the event, as well as drink specials at all participating venues!
Participating Charities:
Sixers Youth Foundation
Flyers Charities
Eagles Autism Foundation
Phillies Charities INC.
Make-A-Wish Foundation
Ronald McDonald House of Charities
Pennsylvania SPCA
Liberty Resources
Guests will enjoy drink specials, live entertainment & more!